<< Acid Rain World >> completely revamped at the Hong Kong International Licensing Show 2018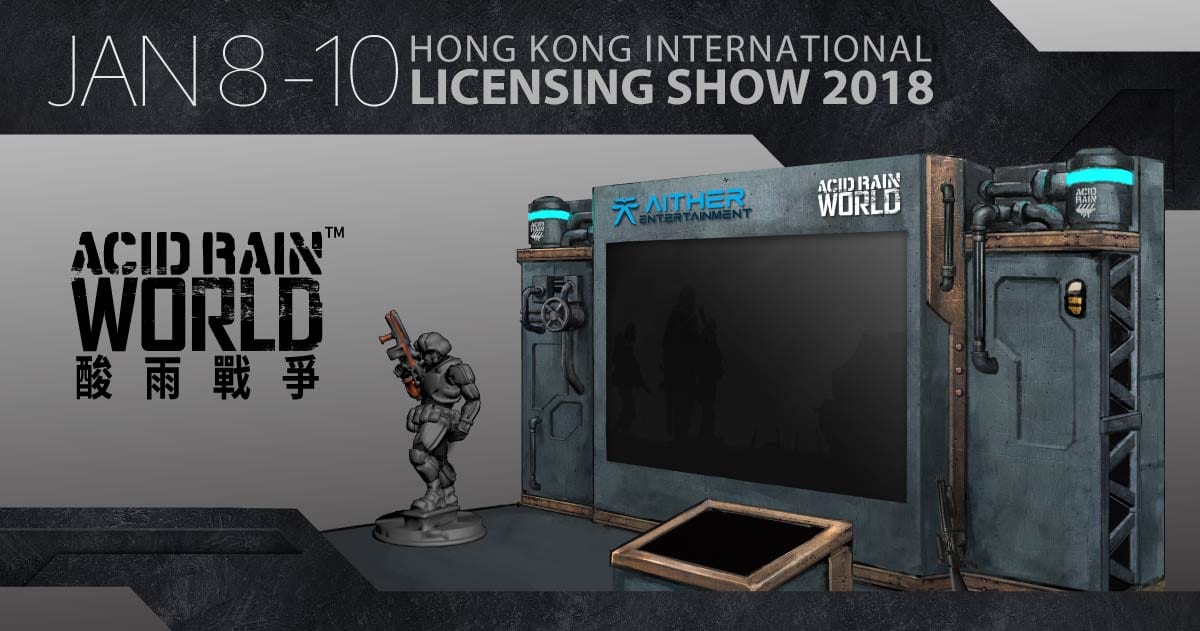 The Hong Kong International Licensing Show 2018 will be held from January 8th to 10th, 2018 at the Hong Kong Convention and Exhibition Center. A new and revamped Acid Rain World will be hosted in a booth under its licensing agent, Aither Entertainment Limited.
Our exhibition features Acid Rain World's first original mobile game licensing project, >> Acid Rain World - Gray Dawn >>. This is a global grand strategy mobile game, featuring innovative design and gameplay, players can fully immerse themselves into Acid Rain World with tens of thousands of other players in real time. This project is being developed by Aither Entertainment Limited and will be published globally in 2018. In addition, in order to highlight the versatility of Acid Rain World, we will also introduced a diversified range of distinct products Acid Rain World and Aither Entertainment can offer. These include a 1: 1 character model, AR (augmented reality) character scene interaction, a virtual clip doll app, as well as a collection of toys and leisure derivatives. We will expand Acid Rain World's brand by integrating physical and digital elements, hoping various partners from around the world can feel the infinite possibilities that is Acid Rain World up close.
Hong Kong International Licensing Show

Date:
8-10 January 2018

Time:
9:30am-6:30pm

Address:
Hong Kong Convention and Exhibition Centre Grand Hall (1 Expo Dr, Wan Chai)

Booth no.:
GH-M04, GH-N04

Target:
Related industries, B2B only
Don't forget to subscribe to ARW's official site so you won't miss the latest news!
Top